Baitasi Sharing Courtyard
As a result of the successful joint studio between the Tsinghua University EPMA and National University of Singapore classes, we were offered the opportunity to design a Beijing Design Week 2017 pavilion, and exhibition within a restored hutong courtyard in the Baitasi area of Beijing. Using the studio research as a starting point for the design, we created the project with the involvement of the whole class.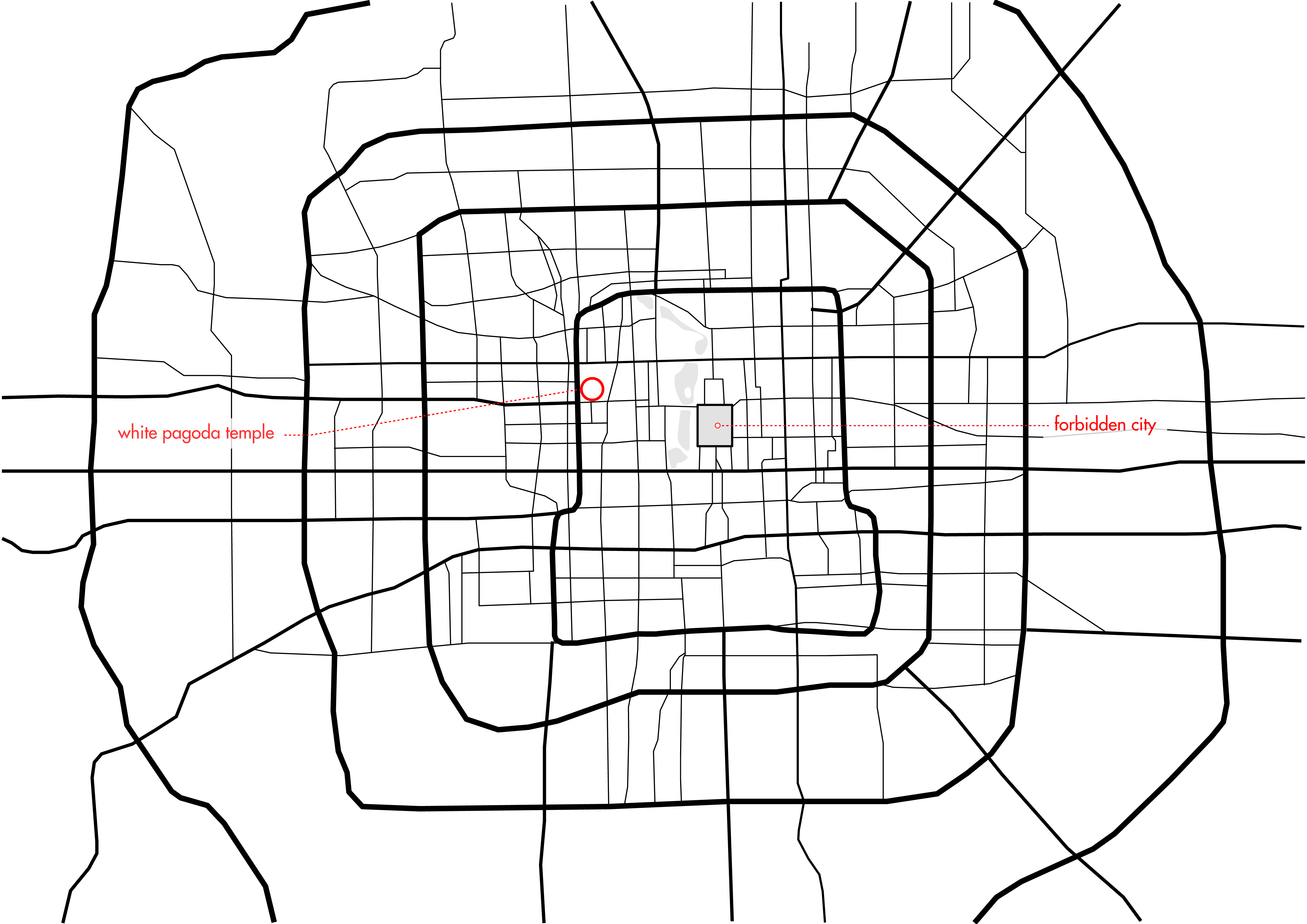 The Historic City
The project was situated within a restored hutong courtyard in the Baitasi area of Beijing, right in the historic core of the city.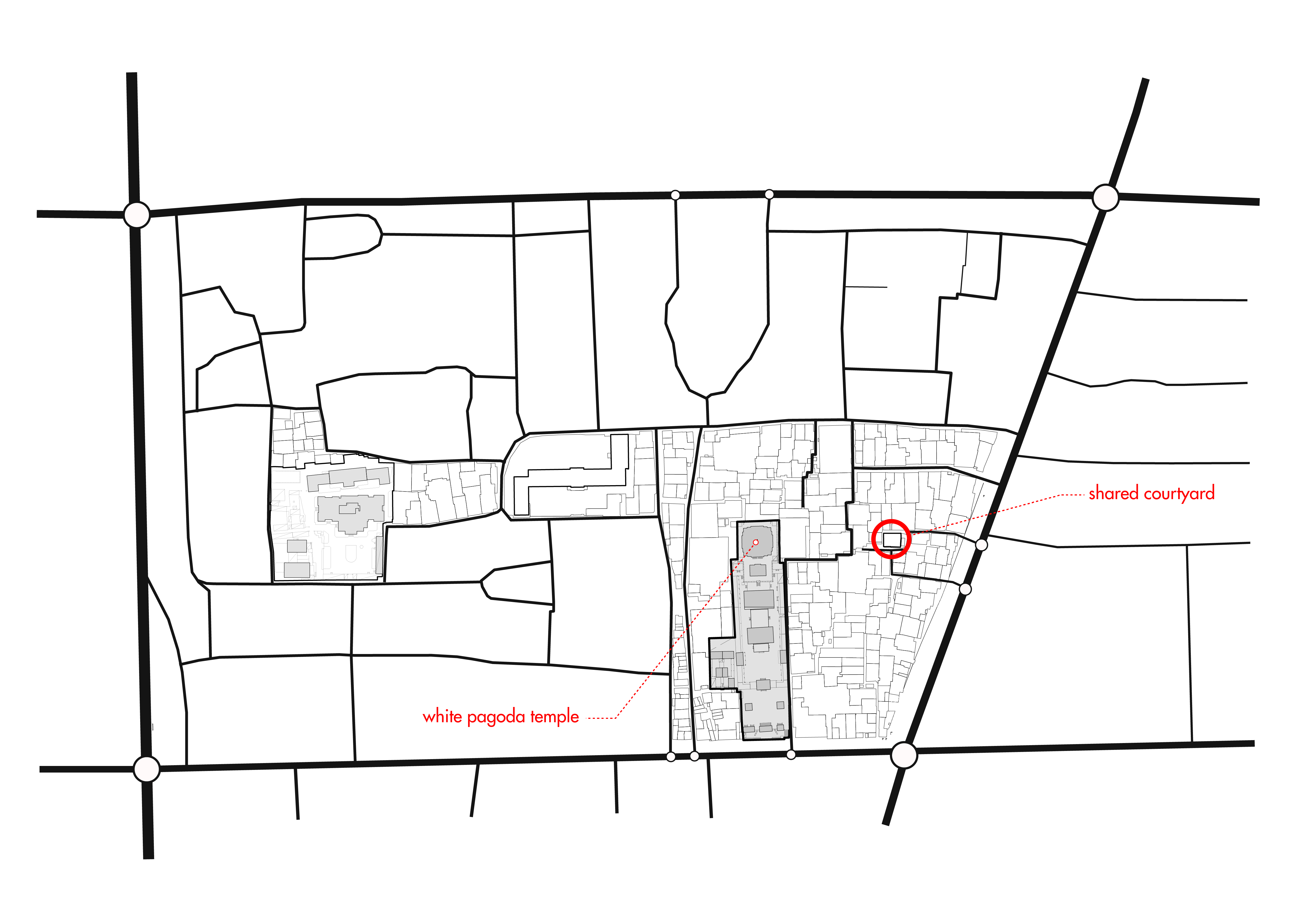 Baitasi Sharing Courtyard.
White Pagoda Temple
The 'baitasi' or 'white pagoda temple' is an ancient fixture of the skyline within Beijing's historic city center. The buddhist stupa of the temple rises above the surrounding neighborhood.
The "Sharing Cities" Studio
The "Sharing Cities" studio aims to provide solutions to emerging concept of sharing, and responds to the idea of public space sharing and sustainable urban development from social, economic and humanitarian perspectives.
Collaborative Process
The studio emphasized a holistic and collaborative approach. The students combined their research and ideas into a singular design intervention for the courtyard.
From Studio to Construction Drawings
Within our office, together with class representatives, we developed the project concepts into complete and realistic construction material.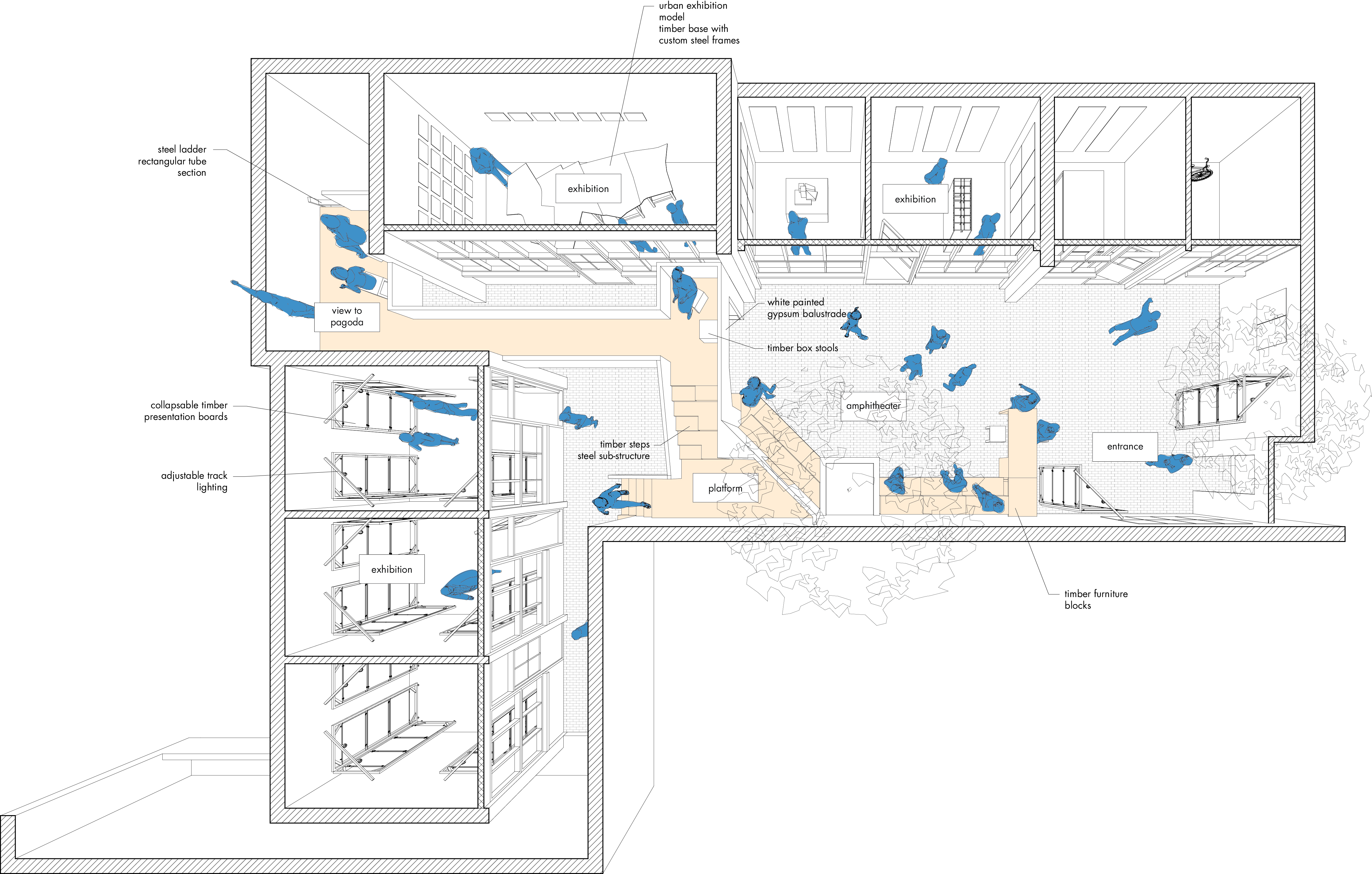 Before & After
The existing courtyard was badly dilapidated and was restored to its former state by the local government prior to inviting us to exhibit.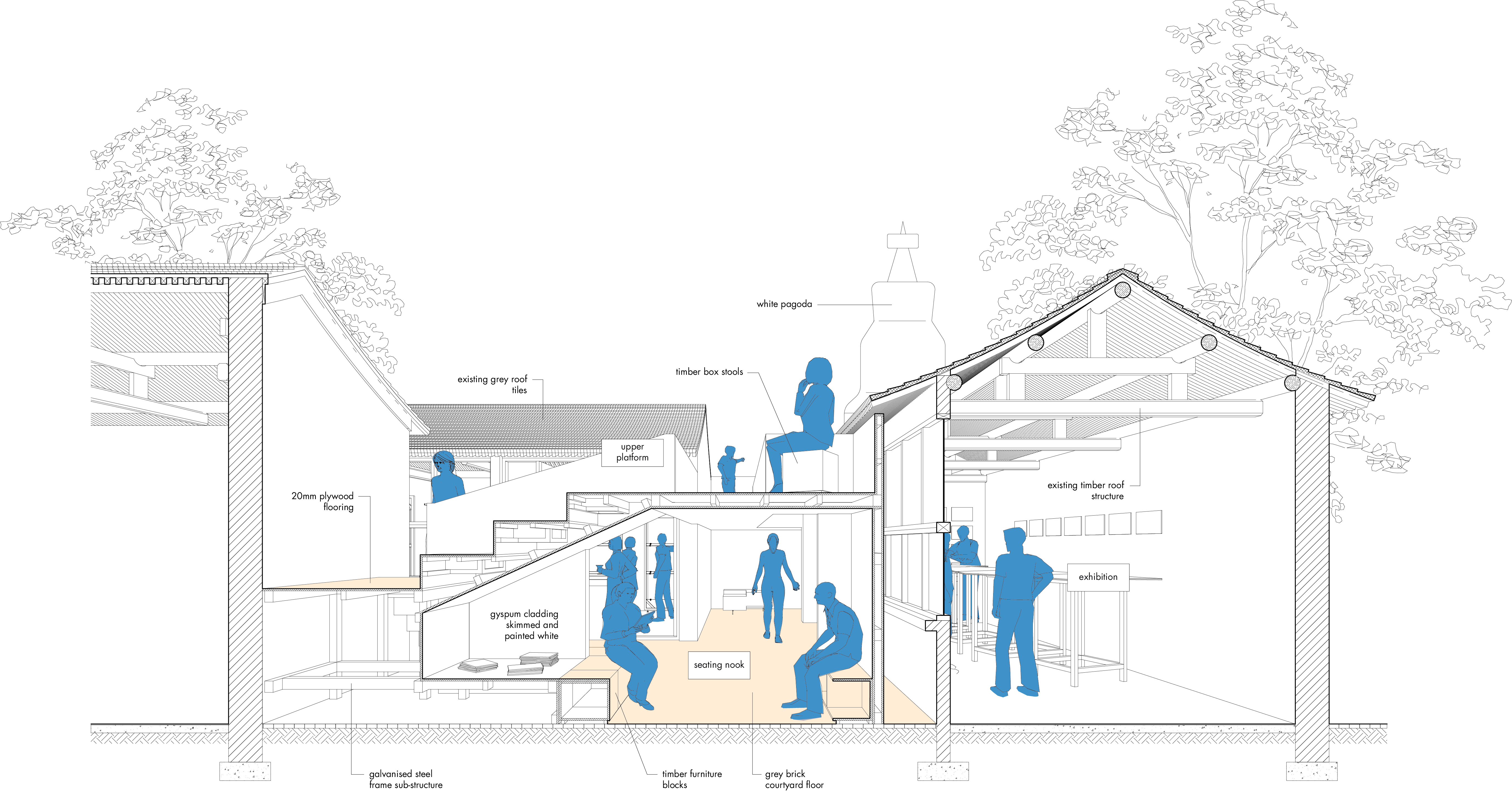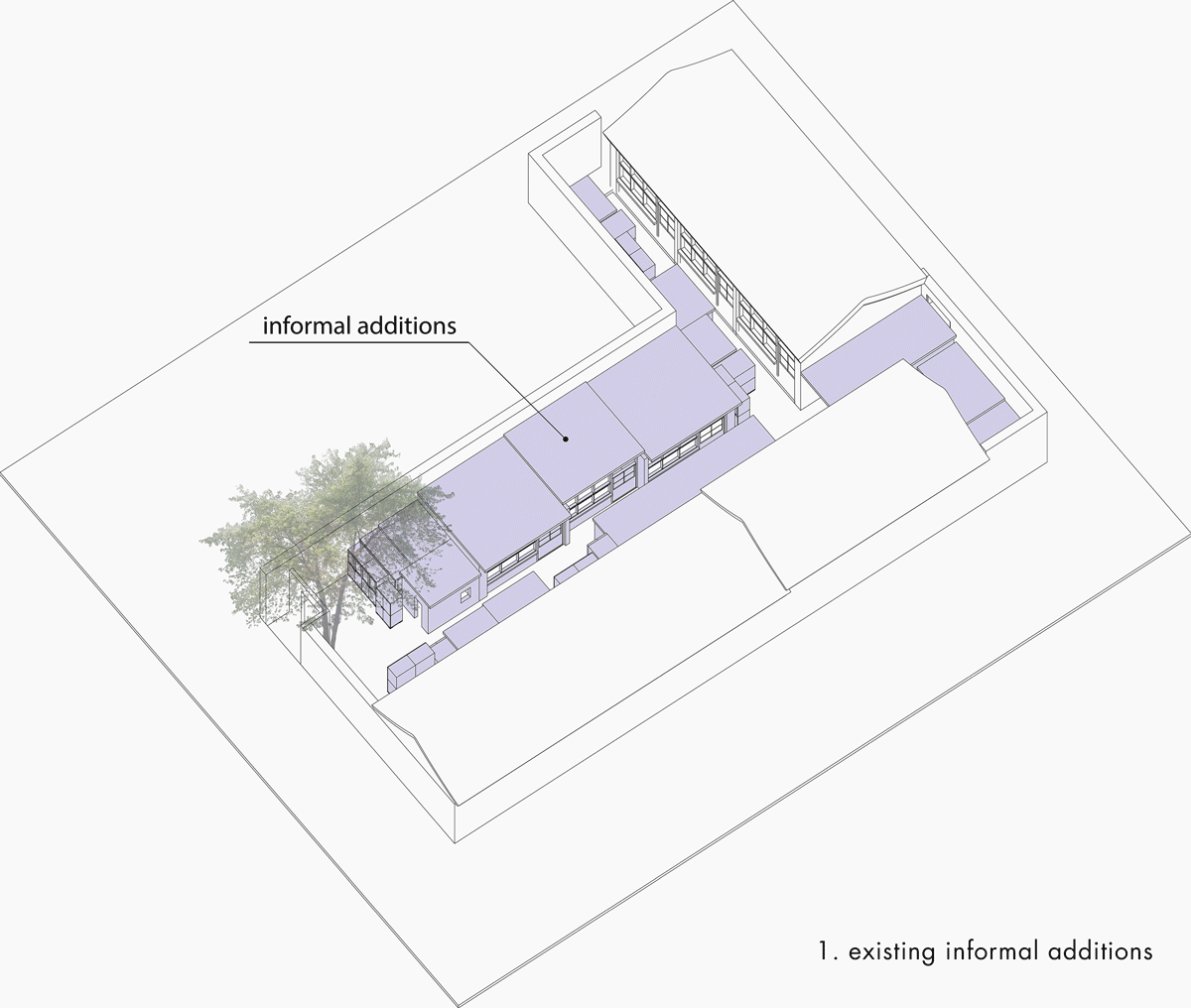 From Drawings to Built
Construction on site was a unique opportunity for students to see their designs built after only recently conceptualizing the ideas on paper.
Beijing Design Week
The courtyard was unveiled at the opening of Beijing Design Week 2017 and visited by countless visitors over the course of the week.
Interactive Corners
Our design was inspired by the ability for people to explore around the courtyard in three dimensions, including quiet corners and opening amphitheaters.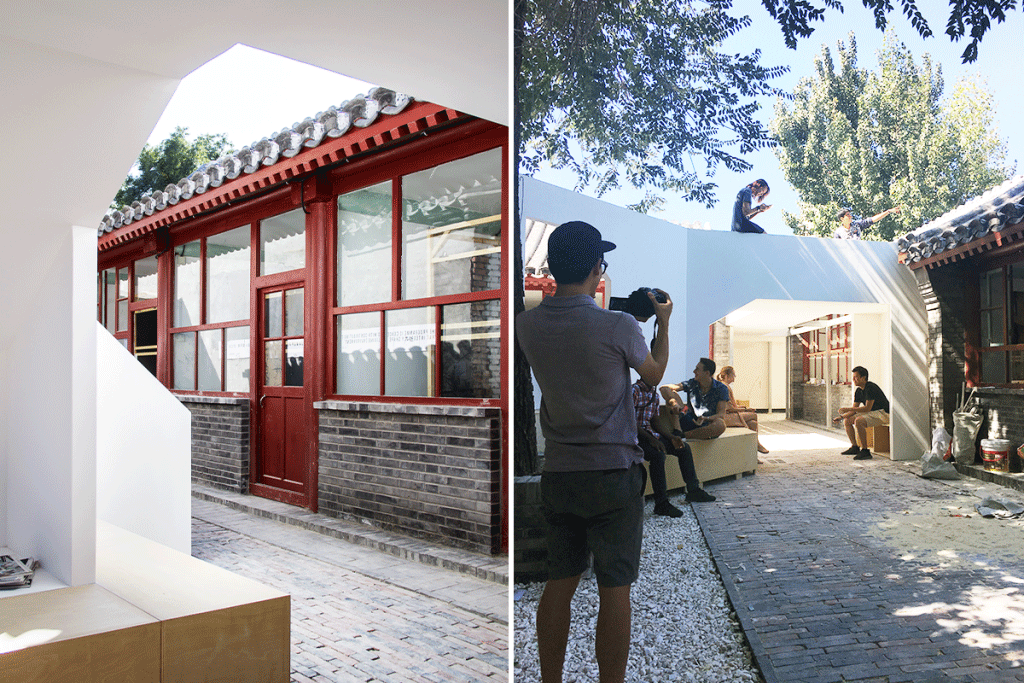 Students to Space to Community
The courtyard addition was especially enjoyed by the surrounding residents as an addition, albeit temporary, to their neighborhood.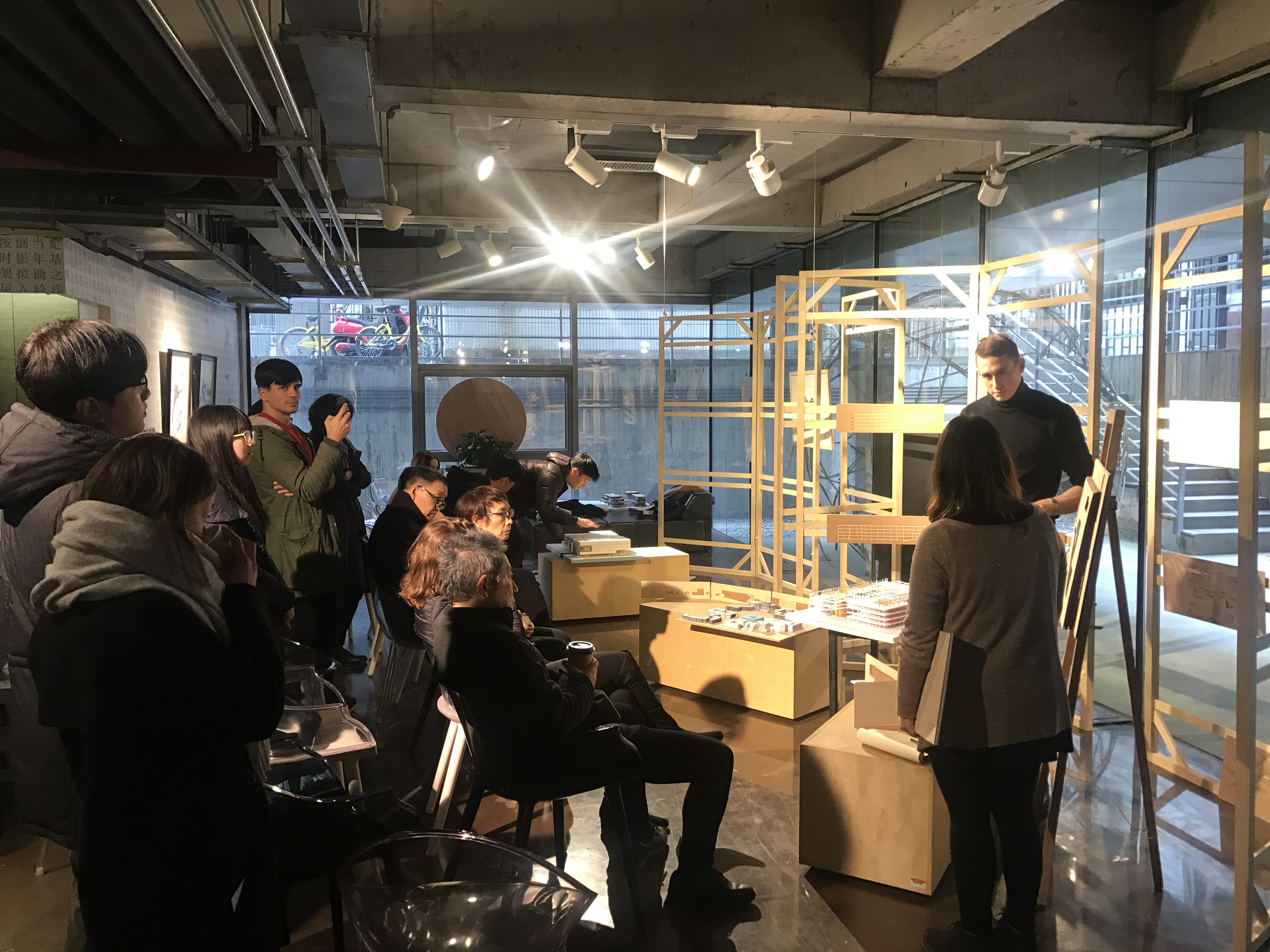 Dismantling and Re-use
All the elements of the Baitasi Sharing Courtyard pavilion were dismantled after the design week and re-used or recycle. Many of the elements, the furniture in particular, were designed to be re-used at the School of Architecture by the same students who designed the pavilion.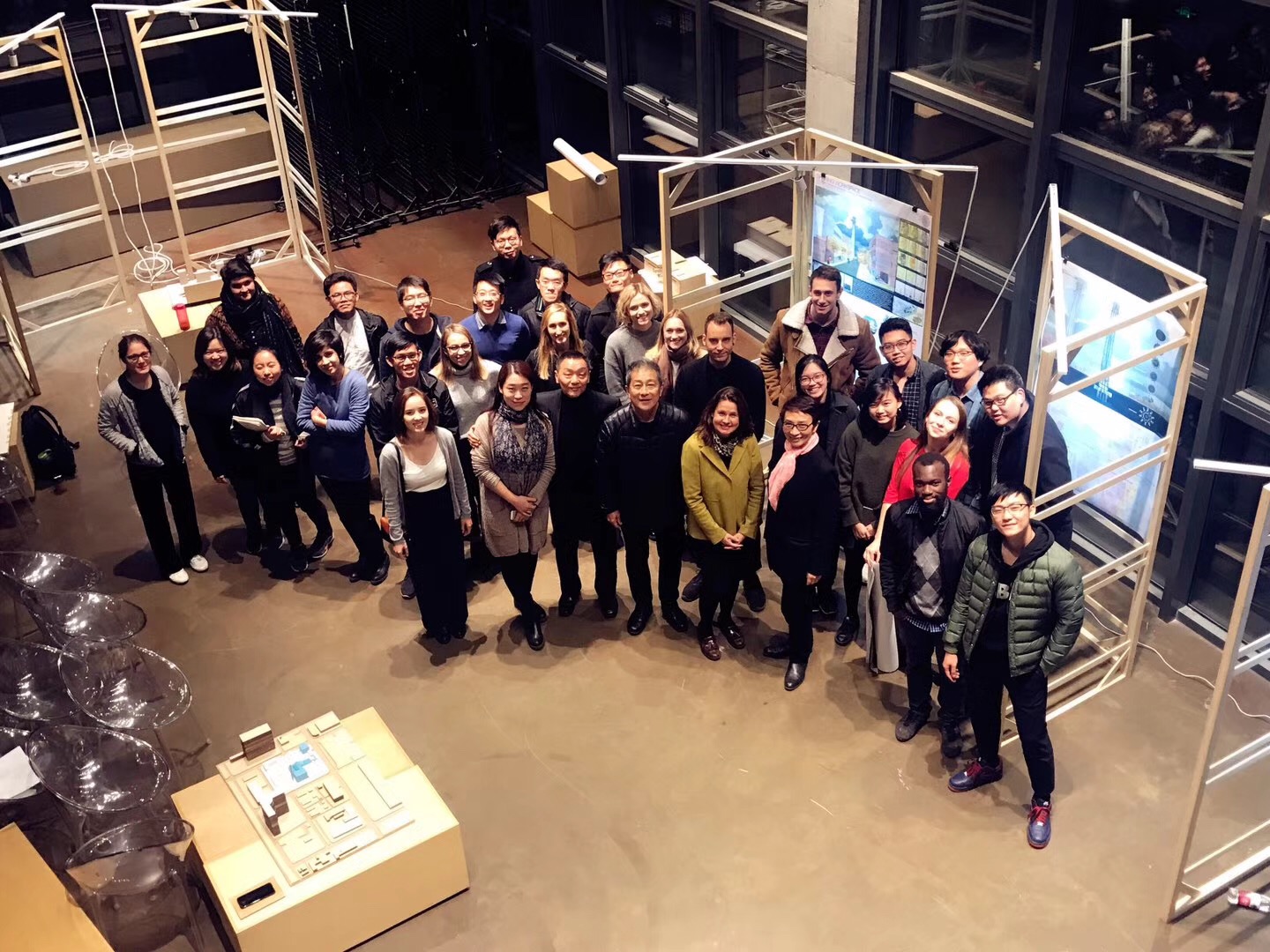 Team: Martijn de Geus, Simon Henstra, Huixin Loo, Victor Tee, Han Zhang
Project Year: 2017
Location: Beijing, China