The Screen - Ningbo
The Screen is the first building of a series of interventions in the Dicheng Valley, outside of Ningbo, Zhejiang province. This project was completed while working under the renowned architect, Li Xiaodong, in his atelier in Beijing. Visit Li Xiaodong Atelier.
The Screen
The building houses the management offices, staff, and workers required for the rest of the development, and is conceived as a highly site specific building making full use of, and connecting to its natural surroundings.
The Site
The Dicheng valley, on the outskirts of Ningbo, in Zhejiang province, provides the natural setting for the overall development of a series of interventions in the valley.
Sequence of Worlds
Instead of evenly distributing the functional program on the site, we create a sequence of different worlds. The atmosphere of these realms relate to the specific qualities of the exact building site at any given location.
Local construction techniques.
Sustainable Integration
Our main objective for this project, as mutually expressed by both the client and the architect, was to achieve a sustainable integration of landscape and architecture. Therefore the placement of our building is chosen carefully, so as to least interrupt the natural conditions.
Quality of Living
We believed that a good quality environment enables a better quality of life and this should be true for everyone. Therefore, although this first building is a 'service building', meant to house and facilitate the people that will work or manage the site on a daily base, we also provide them with a good quality environment that respects their desires and creates a unique life/ work environment.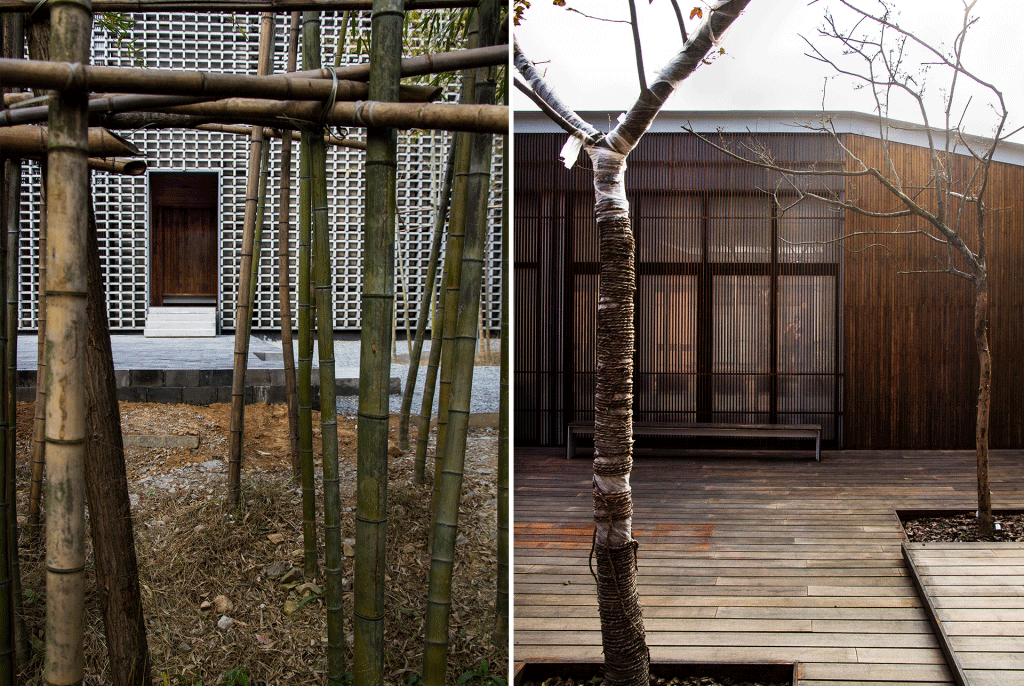 Courtyard Quality
To create a sense of community we cut out two courtyard spaces. These courtyards create two distinct focus points.
Appreciation of Landscape
We use the courtyards to focus on the landscape around the building, and to connect people with the beauty of the natural environment around them. In this way, the appreciation of the landscape becomes inherent in their daily life and provides a strong attachment to the Dichen Valley.
Context & Craftsmanship
By understanding the craftsmanship of local masonry builders, we were able to create a very complex, though simple in appearance, brick facade, using a traditional technique of brickwork, combined with modern techniques of engineering.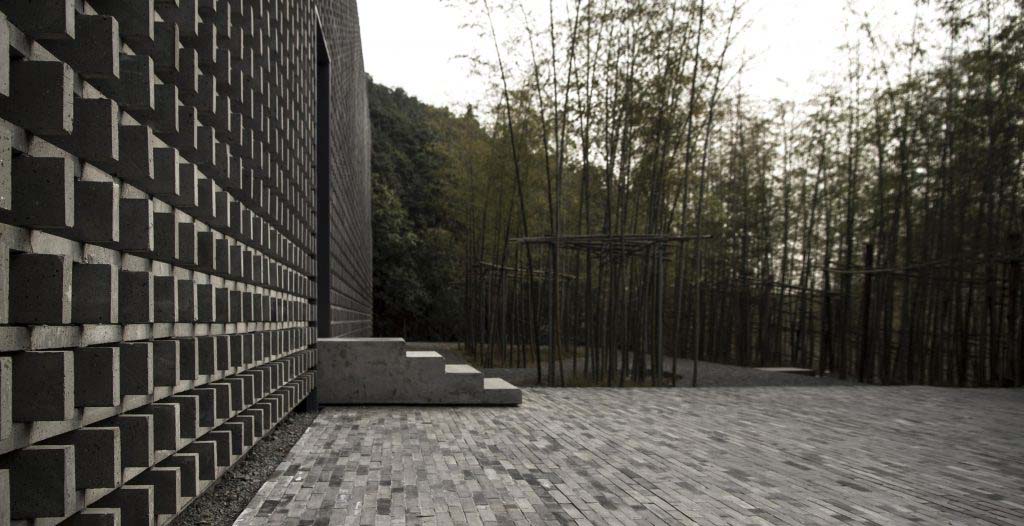 Team: Li Xiaodong, Martijn de Geus, Jerry Hau, Ying Xin, Renske van Dam
Project Year: 2013
Location: Dacheng Valley, Zhejiang Province, China
Project completed while working at Li Xiaodong Atelier.