Beijing 2022 Winter Olympics
This project is part of a larger regeneration of China's largest steel factory, Shougang, into one of the hosting locations for the Beijing 2022 Winter Olympics.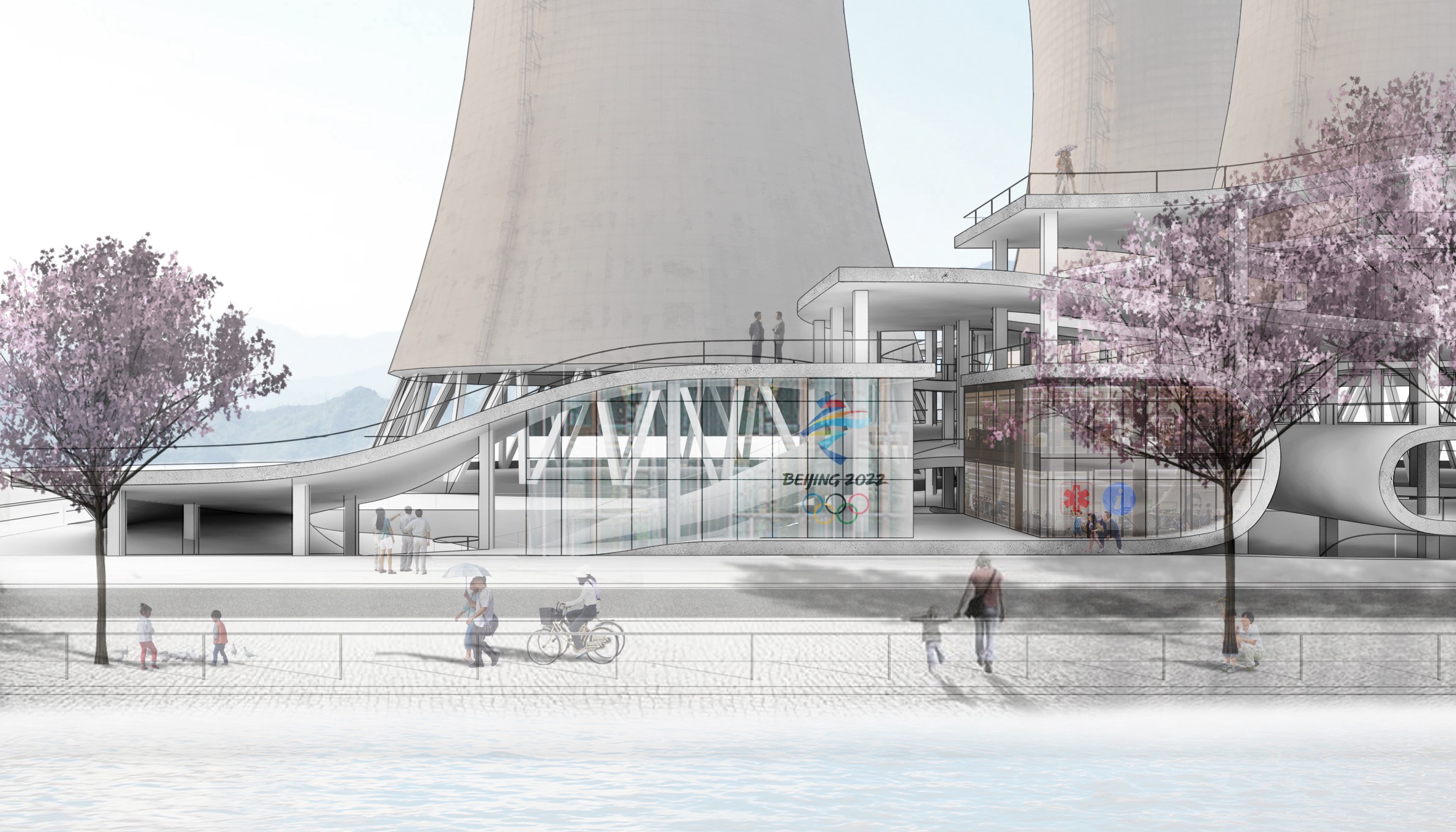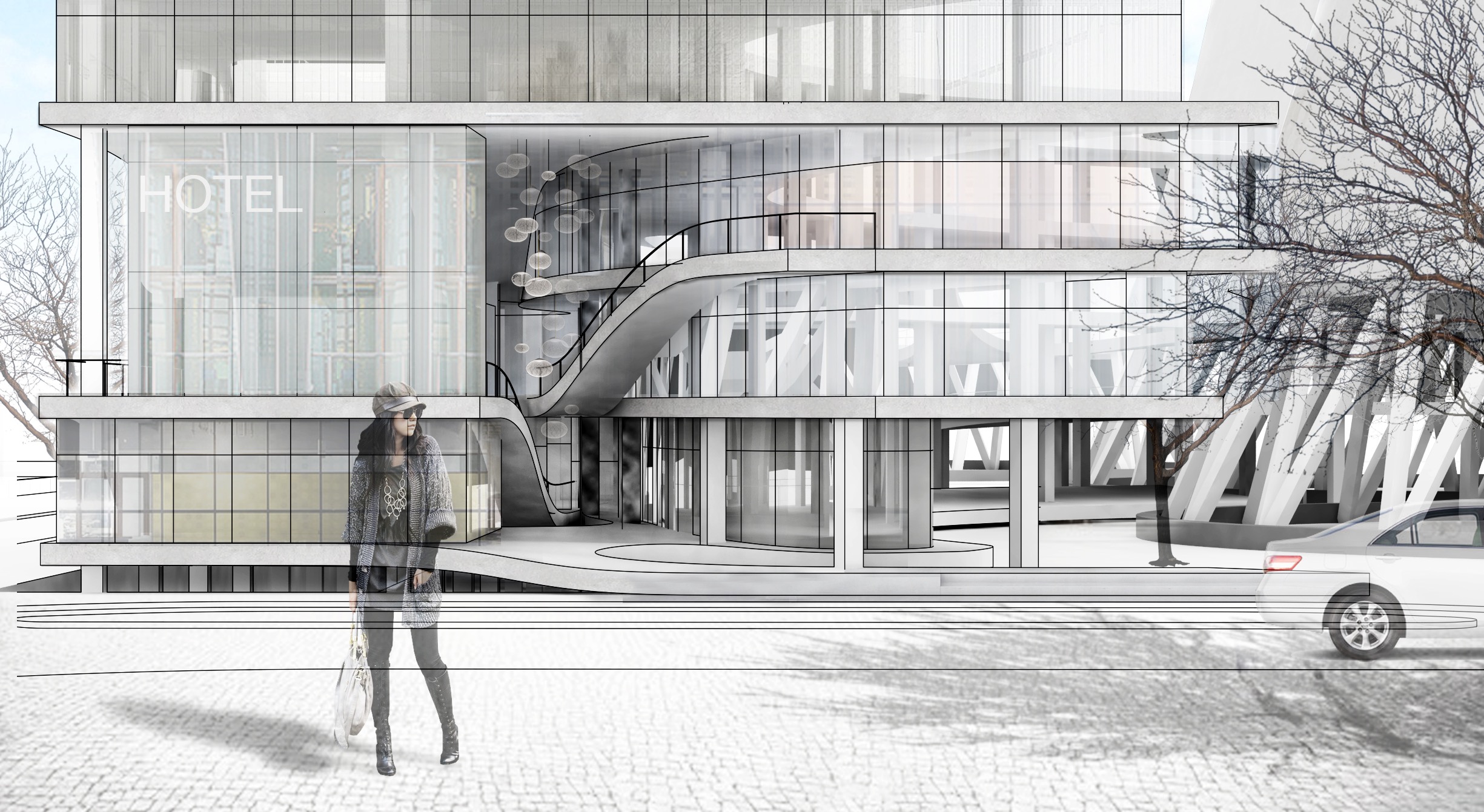 Olympic Legacy
During the games, this project functions as a full fledged media broadcasting center for the adjacent Snowboard Big Air venues. Post-games this project will transform to include an Olympic Hotel and Museum.
Team: Martijn de Geus, Simon Henstra, Martine Huber, Lidia Preti, Victor Tee, Han Zhang
Project Year: 2017
Location: Beijing, China