NL Footprint
The Dutch Days exhibition was a temporary exhibition showcasing Dutch architecture in Beijing. The exhibition was hosted in an existing showroom, and exhibited 6 buildings in the city, designed by different Dutch architectural practices with offices in Beijing.

Dutch in Beijing
We were given the opportunity to collaborate with the Dutch Embassy in Beijing, in showcasing Dutch architecture designed and built in Beijing.
Minimal Architecture, Maximum Exposure
We wanted to create a space in which people could wander and explore the different projects. For this, we drew inspiration from a Dutch architectural icon: the Sonsbeek Pavilion in Arnhem.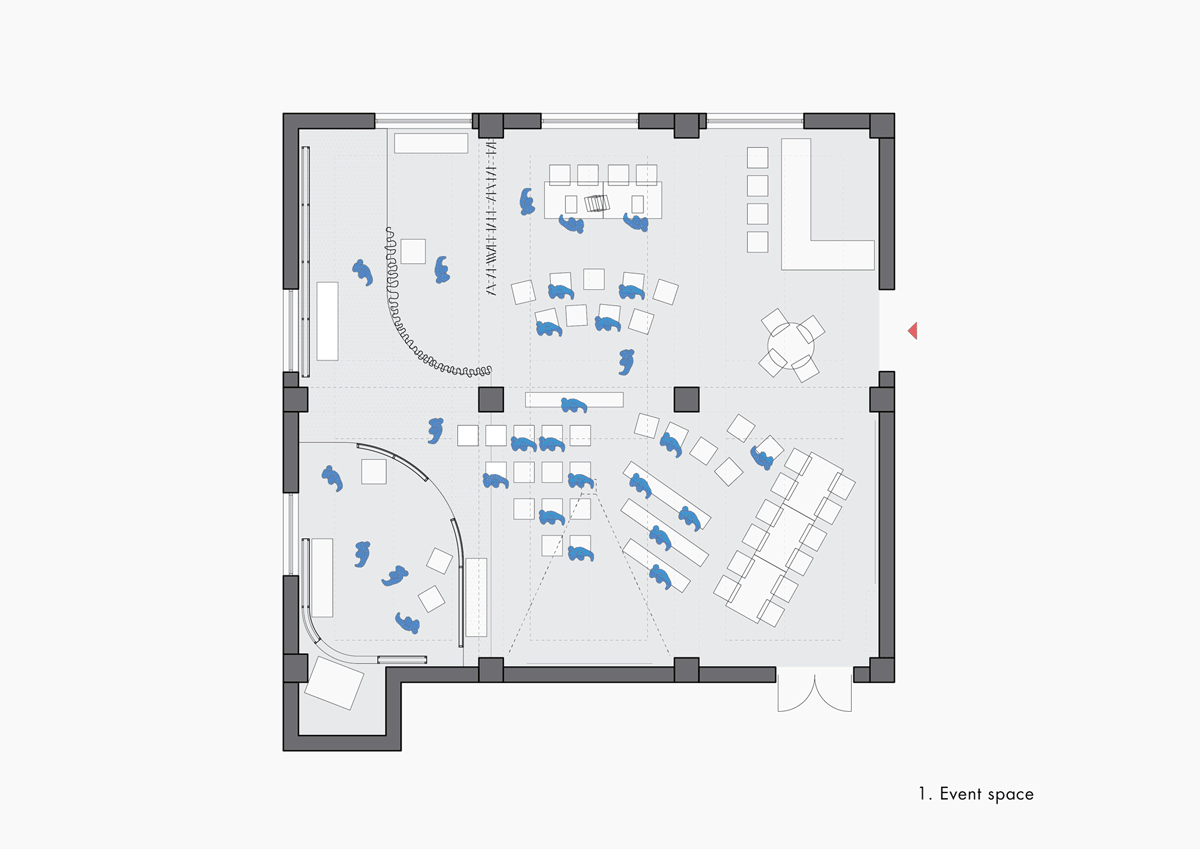 Location
The venue for the exhibition was in the heart of the the embassy district in Beijing, Sanlitun. A complex of renovated courtyards and factory buildings create a shopping and dining complex.
Dutch architecture on display.
Existing Space
The exhibition took place in an existing showroom pop-up space in the heart of the embassy district of Beijing. Seeing as it was an active retail space, we had to consider their day-to-day operations in our planning of design, construction and dismantling.
Installation
With so many parties involved in producing the exhibition, close collaboration was key in creating a success. Through working with the venue operators, the curatorial help, the embassy, and the contractors, the team was able to carry out a smooth process.
Serene Backdrop
The exhibition was to only be a temporary intervention in the space, and so we chose to use lightweight, temporary structures and materials, to create a serene backdrop for the projects, and which could be re-usable elsewhere after the exhibition.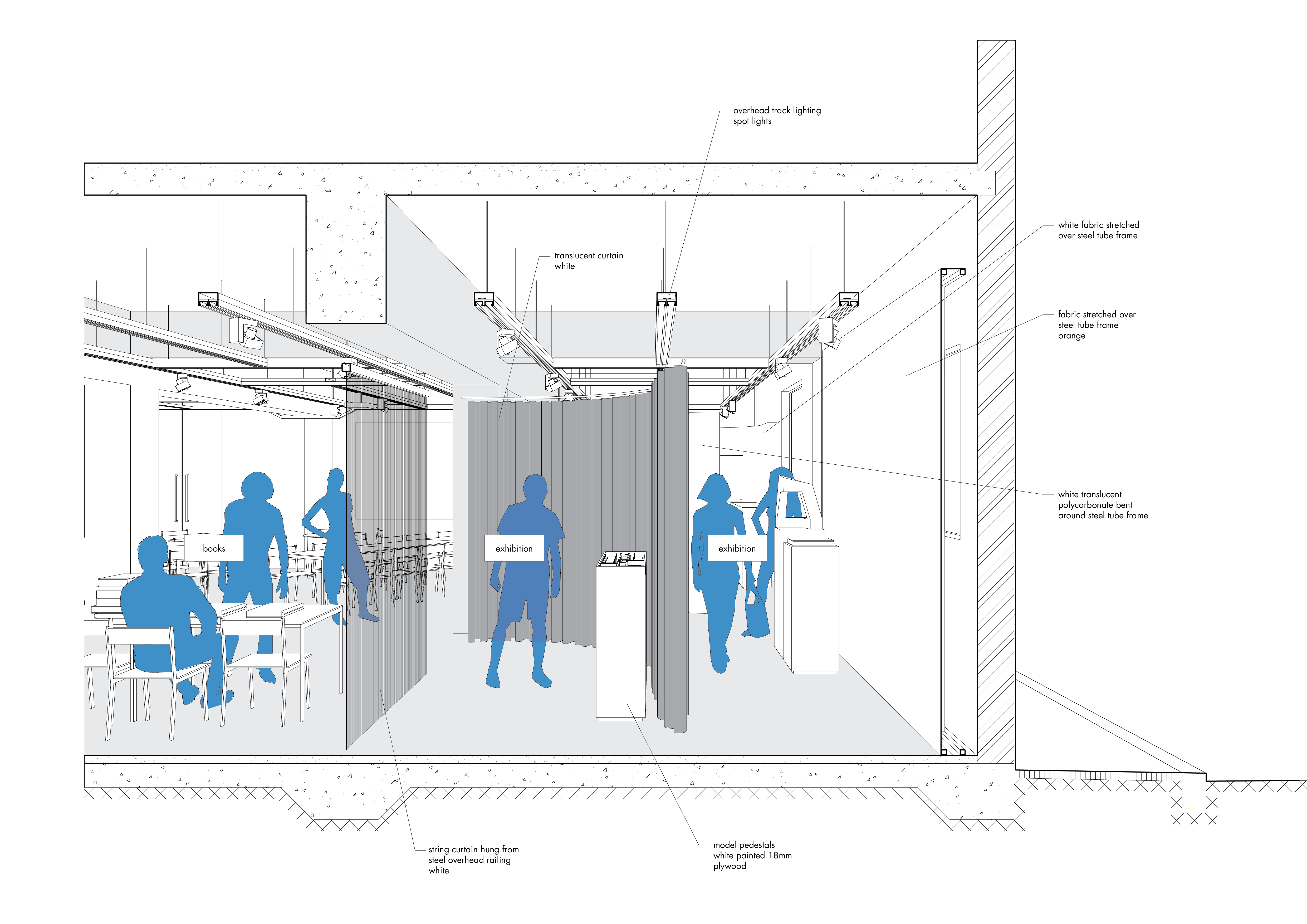 Films
For each project we commissioned a short film to be made which would seek to explain the project from a non-designer's perspective through interviews with the clients and users of the projects.
Experience Not Image
Models became the main form of exhibition medium. Models are perhaps the most universally and easily understandable means of expressing architectural space to people.
Team: Martijn de Geus, Simon Henstra, Victor Tee, Han Zhang
Client: Embassy of the Kingdom of the Netherlands, Beijing
Project Year: 2017
Location: Beijing, China