Maison Olympique - Beijing
Maison Olympique is a private apartment renovation in the south-east of Beijing. The existing apartment is on the top floor of a seven story block with a view toward the Temple of Heaven. Currently under construction; to be completed in June 2018.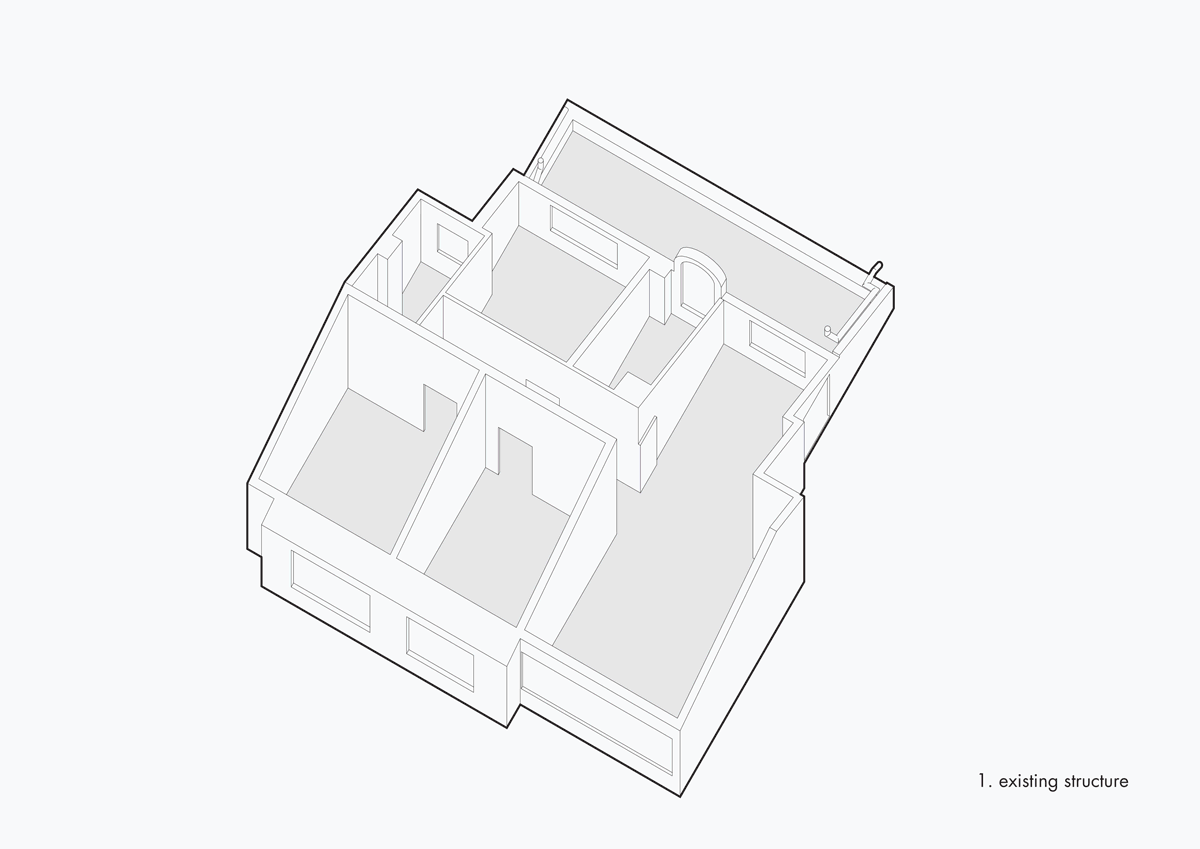 Location
The apartment is situated in the south-east of Beijing on the top floor of a typical seven story Beijing housing apartment block.
Existing Apartment
The existing apartment was enclosed and cluttered, with furniture scattered throughout the space leaving little room for open space or free movement. As a starting point, we removed everything from the apartment, having a blank canvas.
Loft Floor
Taking full advantage of the top-floor apartment, we added in a new floor to create a loft space in the ceiling space. Between this and enclosing the balcony we added almost 50% more floor area to the apartment.
Integrate Furniture 'Walls'
To maximize the open space and storage of the apartment we moved all the functions to the walls to allow for free movement, light penetration and cross-ventilation.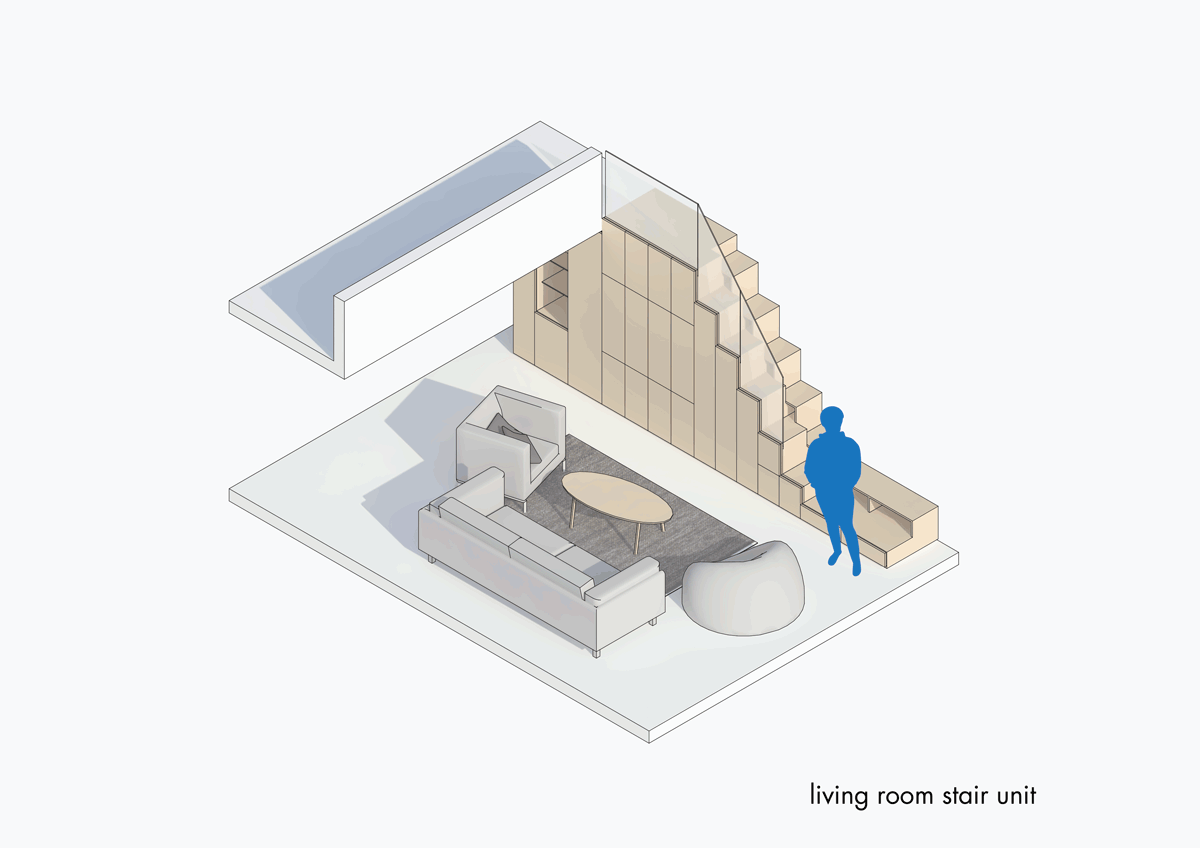 Visual Links
By framing views between the upper level loft and the living areas, we create links across the volume and between the parents' living area and the kid's play area.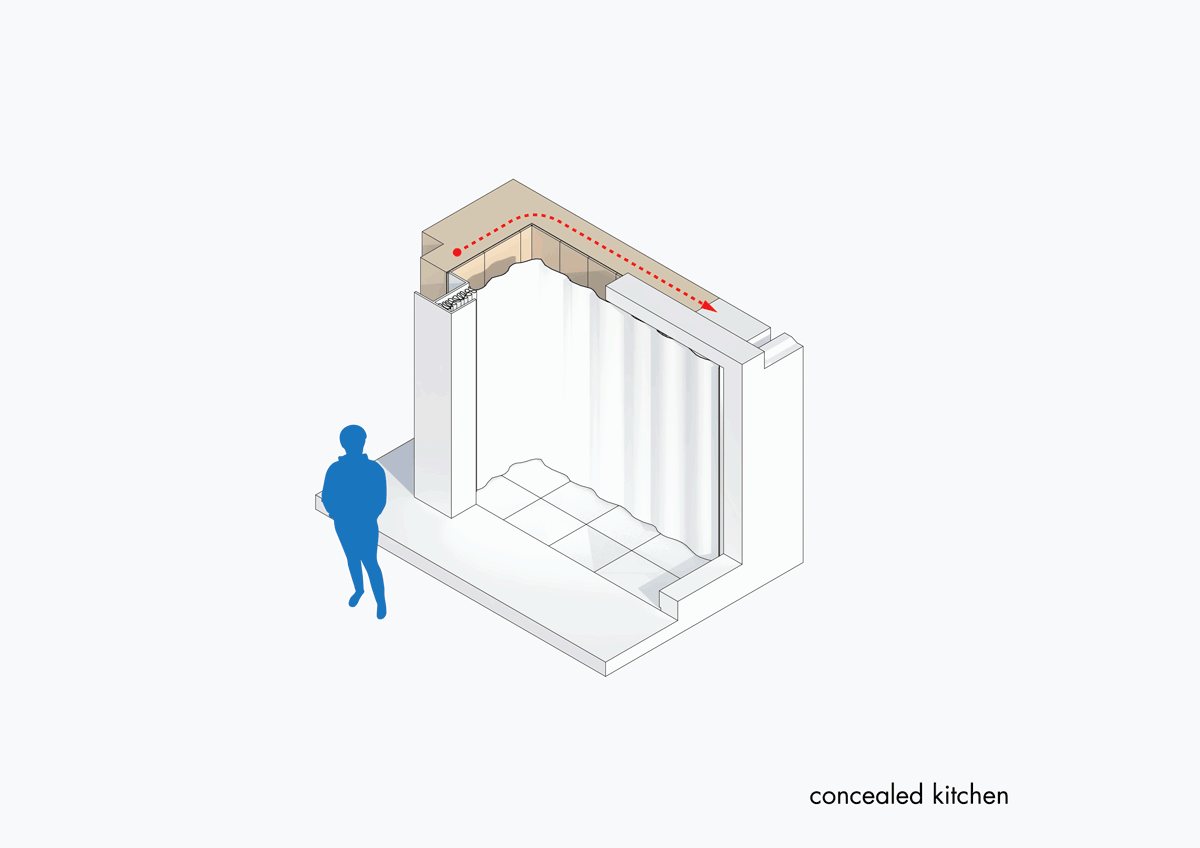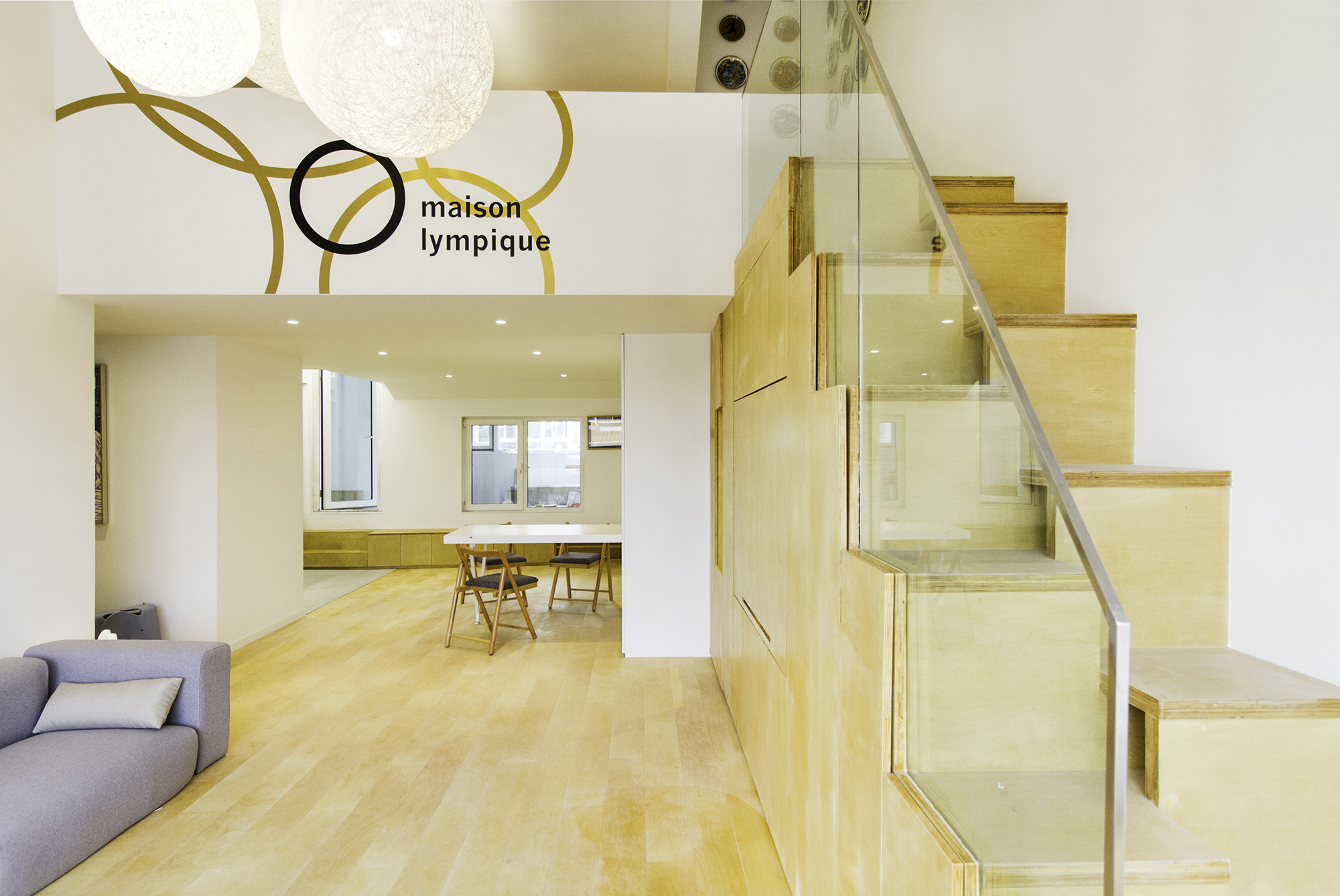 Fold-Out House
By turning the walls into flexible pieces of furniture with hidden functions and fold-out elements, we could maximize the function and flexibility of the spaces.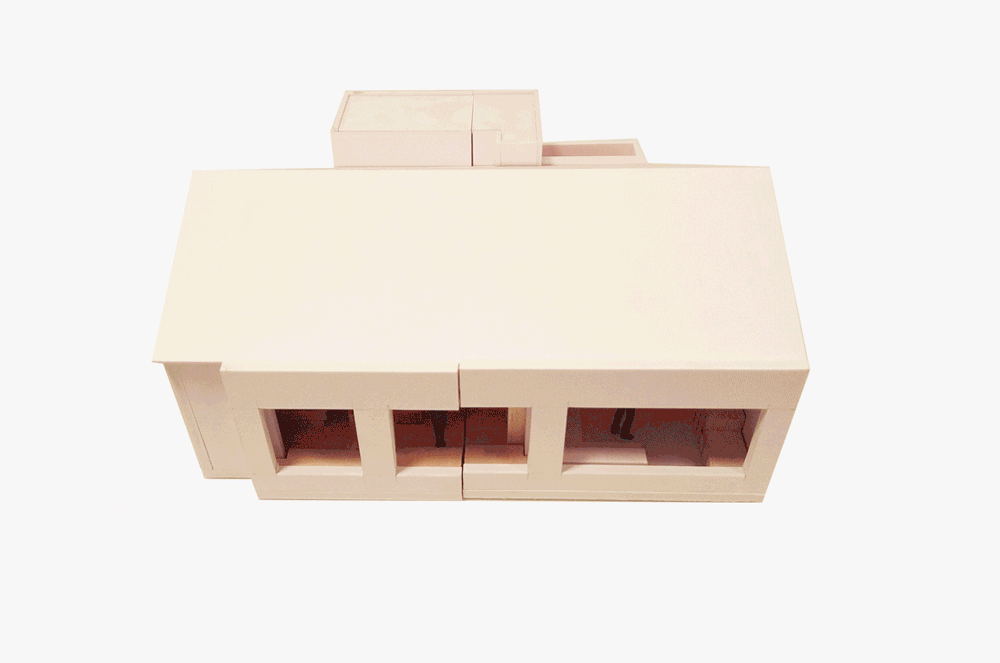 Olympic House
This being the second project with our Olympic client, we created a branding around the concept of the house, to carry the Olympic spirit, including a house logo.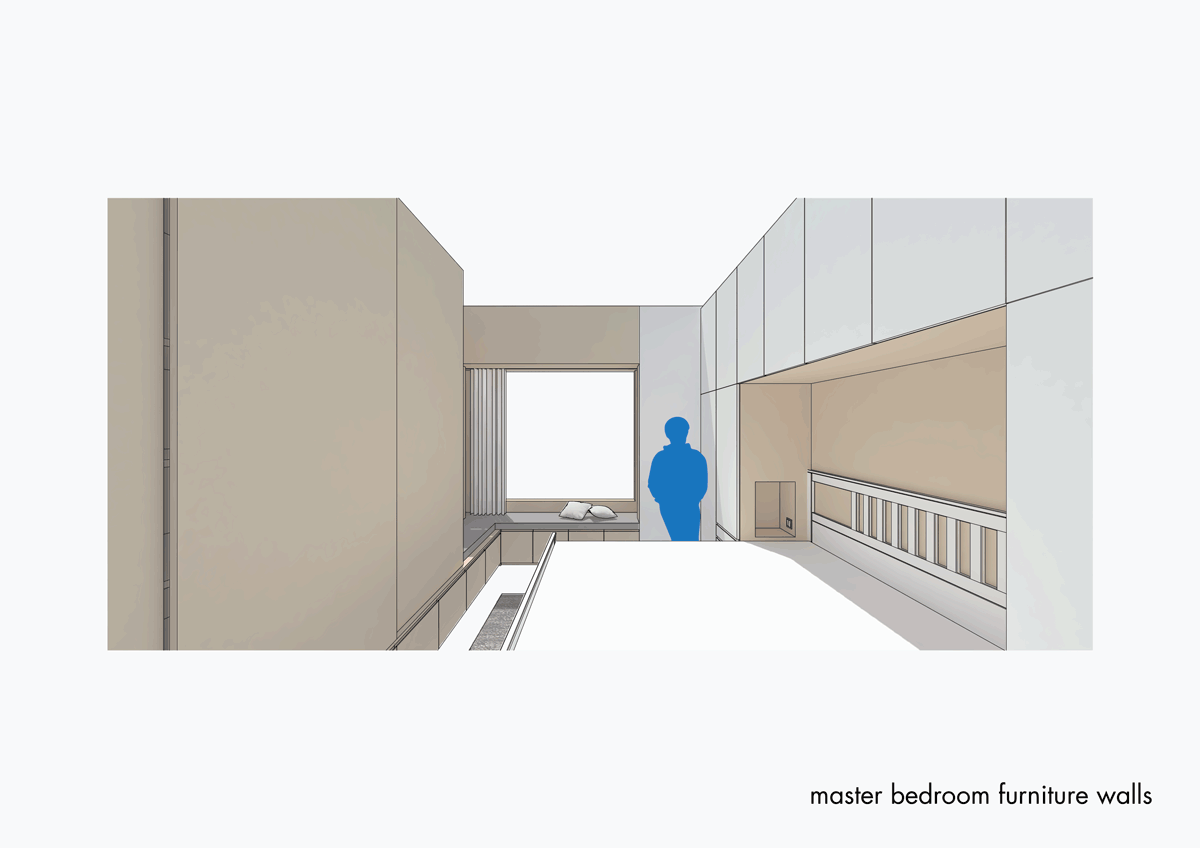 Team: Martijn de Geus, Simon Henstra, Victor Tee, Han Zhang
Client: Wu Jingyu & Hou Kun
Project Year: Ongoing
Location: Beijing, China